Loden Green M1 with black stitching with Black NATO and chrome hardware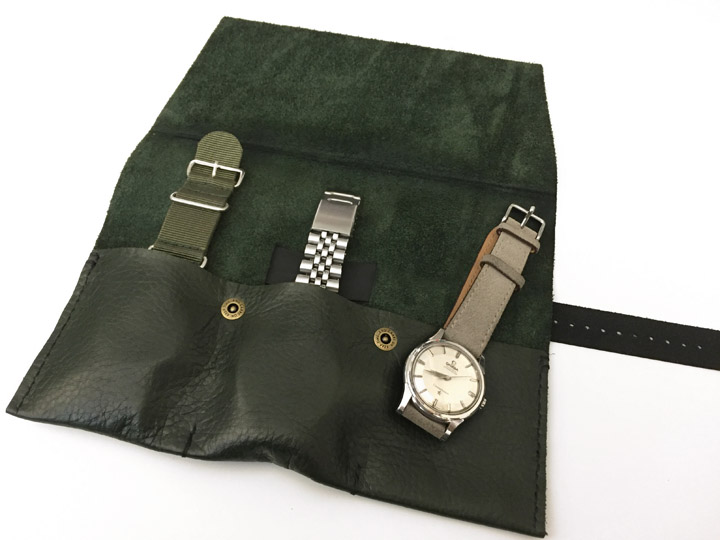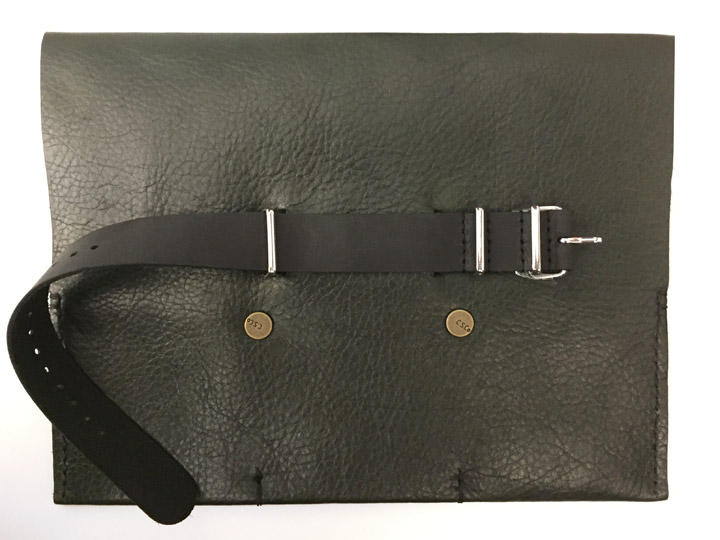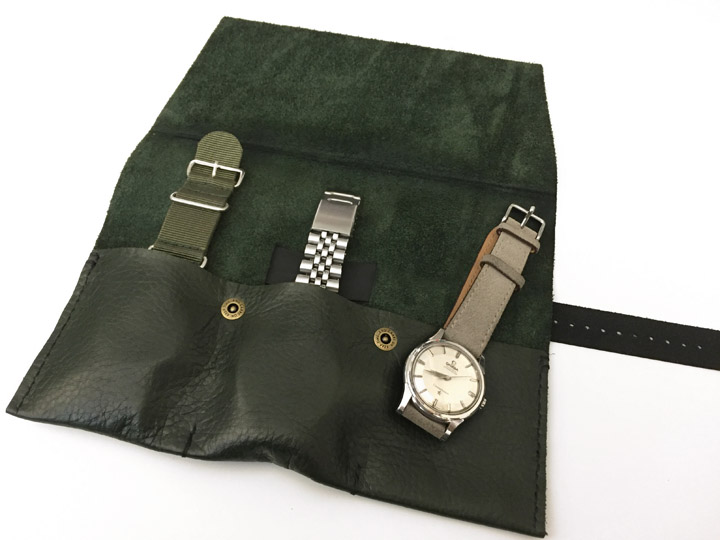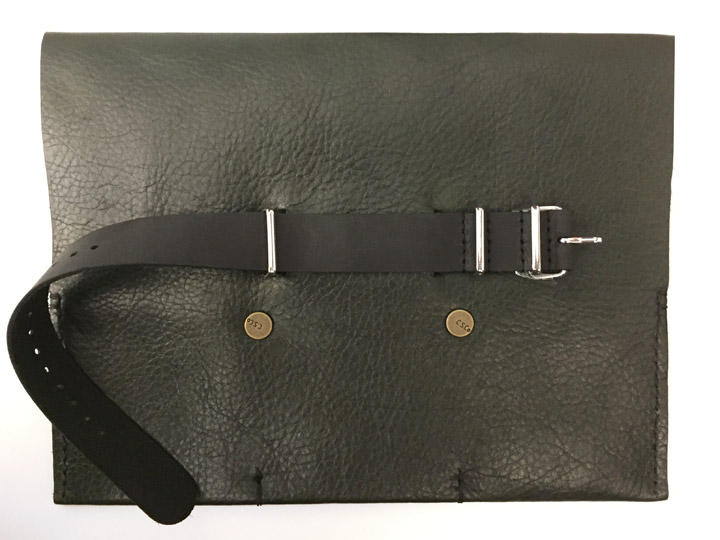 sale
Loden Green M1 with black stitching with Black NATO and chrome hardware
While we are true believers in traveling light but what is a WIS to do? (Watch Idiot Savant for those uninitiated) Hence the birth of our M1 model: We got you covered on all front with this 3-slotted watch roll: Black Tie watch. Check. Diving watch. Check. The Chronograph? Check.
This roll is a study in utilitarianism. While we have deconstructed the watch roll, no expenses were spared in the making of this roll. It is made of a single piece of buttery soft loden green Italian top-grain leather* to minimize any unnecessary seams. The outer seams are carefully saddle stitched by our local craftsmen, the same technique that is also employed by Hermès leather craftsmen for their leather product. You can see the video here. While it takes much longer to produce one, the result is a beautifully handcrafted roll that will be a steadfast companion for years to come. Afterall, your watches are built to last, shouldn't your watch roll? No details are overlooked: the rivet dividers reinforce the stress points and the strap of the roll is a standard 20mm NATO strap that can be detached from the roll to provide you with an instant strap change. And, of course, you can swap it out to your favorite NATO and make it your own. These rolls are handcrafted in NYC and in limited run, once they are sold out they are gone for good!
This M1 roll is in gray with black stitching and a vintage gray NATO in chrome hardware. It is 6.25" x 8.25" when unfolded flat. Each slot fits watches up to 44mm and rolls up to about the size of a soda can so it doesn't take up the expensive real estate (we know about expensive real estate, we are based in New York afterall) in your luggage.
*Please note that leather is an organic product and grain pattern will vary. We carefully pick our leather as best as we could to give it a consistent look but grain variation does occur and is not a defect.
US Shipping:
$10 domestic shipping via USPS Priority Mail. Free shipping for purchases over $200 via USPS Priority Mail.
International Shipping:
$22 via USPS Priority Mail
*Customers may be responsible for import duties and taxes on your international order. In addition, some orders may experience customs delays. Unfortunately, we have no control over these charges or delays and cannot predict what they may be. We suggest that you contact your local customs office for additional information.